Mission
MAHC advocates for the creation and preservation of affordable housing so all people in Maine have a place to call home.
Overview
The Maine Affordable Housing Coalition (MAHC) is a membership organization representing public, private and non-profit groups. MAHC has more than 130 private and public sector organizations, including developers, architects, engineers, builders, investors, Community Action agencies, public housing authorities, housing and service providers, advocates and others committed to ensuring that all Mainers are adequately and affordably housed.
MAHC commissions reports to inform the development and advocacy for safe, affordable housing in Maine. These reports include an analysis of the housing needs of Maine's older population, a comprehensive assessment of housing affordability in Maine, the effectiveness of the Housing Choice Voucher Program in Maine communities, the economic impacts of developing affordable housing, and the governance structure of Maine State Housing Authority, and also convenes public forums on the affordable housing crisis.
MAHC is Maine's lead agency for the New England Housing Network, a coalition of housing and community development organizations joined together to provide a regional response to changes in federal housing and community development programs, a member of Up For Growth, and the National Low Income Housing Coalition's state coalition partner in Maine.
Join MAHC and Become a Member
MAHC welcomes new members and is supported by membership dues and grants. Regularly scheduled membership meetings are held in varying locations every other month around the state. MAHC sends weekly email round ups policy, funding, and news regarding affordable housing, and holds an every other year Housing Policy Conference. The membership form and invoice for new and renewing members is available here: MAHC membership 2022-2023. For more information or if you have any questions, please contact MAHC at info@mainehousingcoalition.org.
Staff
Laura Mitchell, Executive Director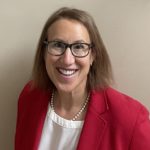 BJ McCollister, Policy Director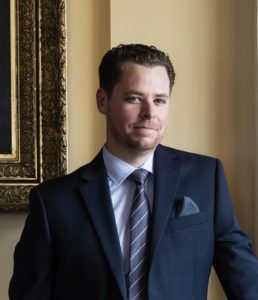 Board of Directors
MAHC is governed by a board of directors that meets regularly to set priorities and follow up on the coalition's activities.
Amy Cullen, Chair
Szanton Company
Jason Bird, Vice-Chair
Penquis
Dave Beseda, Treasurer
Consultant
Janice de Lima, Secretary
Norway Savings Bank
Sherrin Vail
Evernorth
Jeff Levine
Levine Planning Strategies
Rich Hooks Wayman
Volunteers of America Northern New England
Nate Howes
Avesta Housing
Amy Devin
Curtis Thaxter
Mike Myatt
Bangor Housing Authority
Laura Reading
Developers Collaborative
Ben Walter
CWS Architects
Drew Wing
Zachau Construction