Laura Mitchell, Executive Director
Email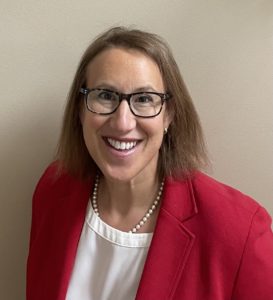 Laura Mitchell brings fifteen years of experience in managing programs, and management consulting in the nonprofit and business sectors in Maine. She has also worked building and leading coalitions for economic development, leadership development, and public health. Before consulting, Laura directed programs at the United Way of Eastern Maine, Bangor Region Chamber of Commerce, and worked for Eastern Maine Development Corporation. Laura also gained experience working in commercial real estate in Boston, and for a start up in San Francisco.
Laura is an alum of UMaine with an M.S. in Environmental Science with a concentration in Resource Economics and Policy. She brings a personal passion to MAHC's work having spent part of her childhood in public housing and knows first hand that affordable housing is the foundation for health and economic success. 
Laura has volunteered on a city's planning board and historic preservation commission, briefly served on a town council while her time allowed, sat on a land trust board, has coached her two kids' soccer, nordic ski and basketball teams, and volunteered in their schools. Laura believes in the power of building positive relationships, creating partnerships for positive change, and achieving meaningful outcomes together. 
BJ McCollister, Policy Director
Email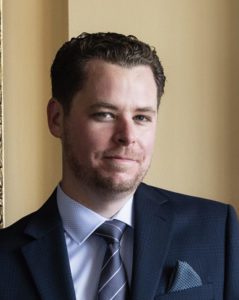 From the State House to the White House, BJ McCollister is a political strategist with a track record of delivering wins. McCollister has been considered a statewide leader in political campaign management, issue advocacy, and public policy for over a decade. As the Chief of Staff to Maine Senate President Troy Jackson, McCollister led policy development, coalition organization and management, and communication strategy to pass nationally recognized prescription drug, health care, and labor reforms. He served as the go-to staffer for developing and managing caucus priorities, negotiating the state budget, and acting as a chief liaison between the executive and legislative branches.
McCollister is widely regarded as a leading campaign strategist in Maine. In working for President Joe Biden, he helped lead the Biden for Maine campaign to a 52% victory, a six-point increase from Clinton's 2016 election results. As Executive Director for the Maine Senate Democratic Campaign Committee, he helped lead Maine Senate Democrats to the largest majority for any political party in nearly 30 years. With Maine Citizens for Clean Elections, McCollister helped lead ballot initiative efforts to successfully improve the Maine Clean Election Act at the ballot box.